Home / Aluminum blinds facade
Aluminum external venetian blinds
External aluminum blinds called light breakers can have various applications.
- As decorative elements emphasizing the unique design of the building.
- As a protection of big glass panels against excessive sunlight.
- As bodies of ventilation shafts shielding air intake and exhaust vents.
- As silencing shields for roof devices in buildings.
Venetian blinds systems made by our company :
MB-SUNPROF
SANPROTECT
RENSON
They are characterized with high functionality due to a supporting substructure enabling to set the blinds vertically, horizontally or under any angle of inclination and fix them, to, e.g.:
aluminum-glass facades, windows, directly to a wall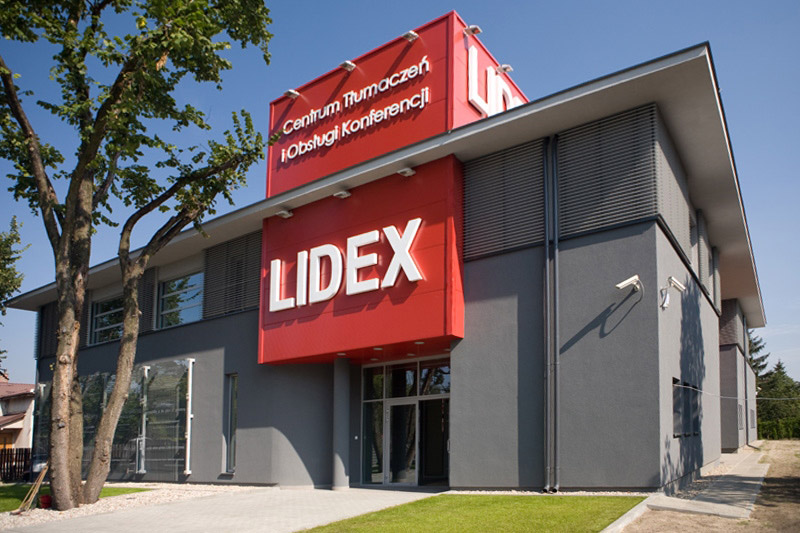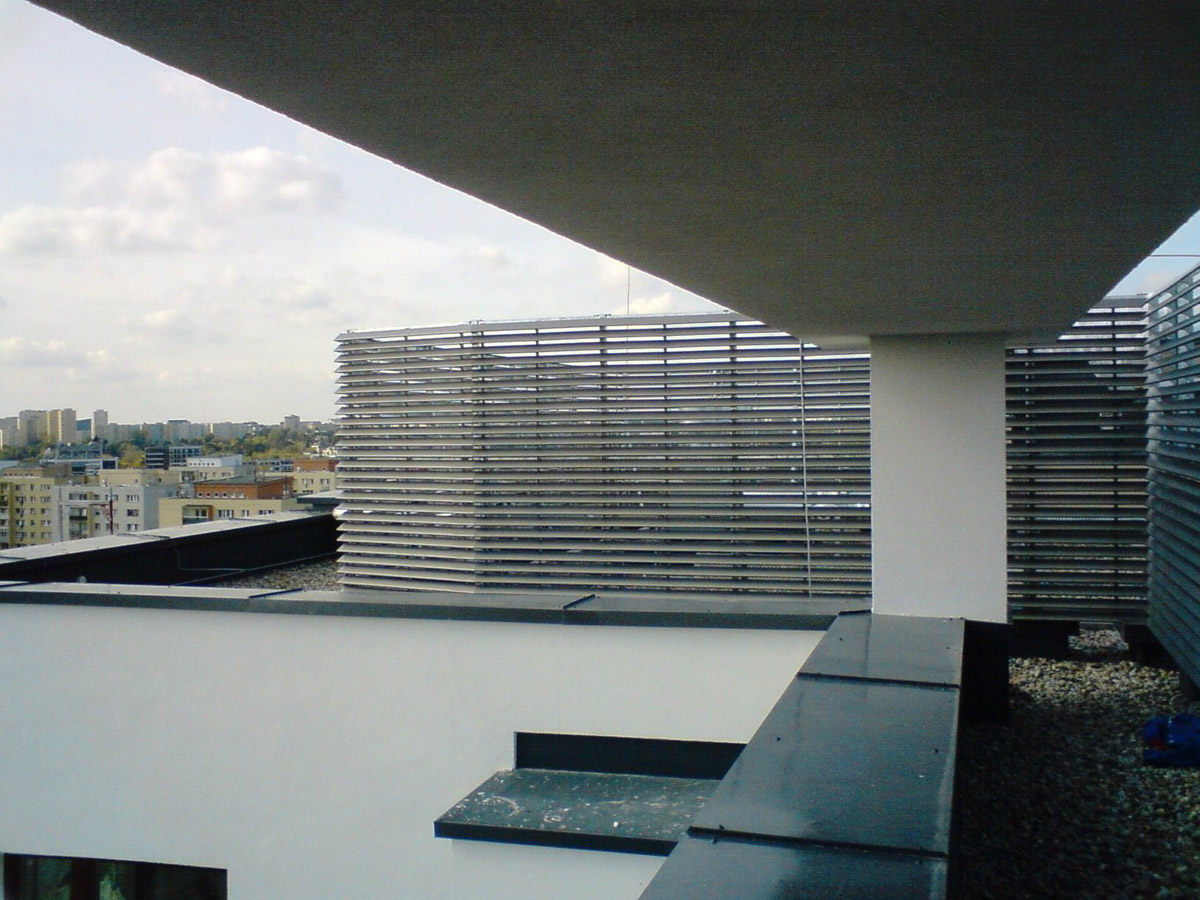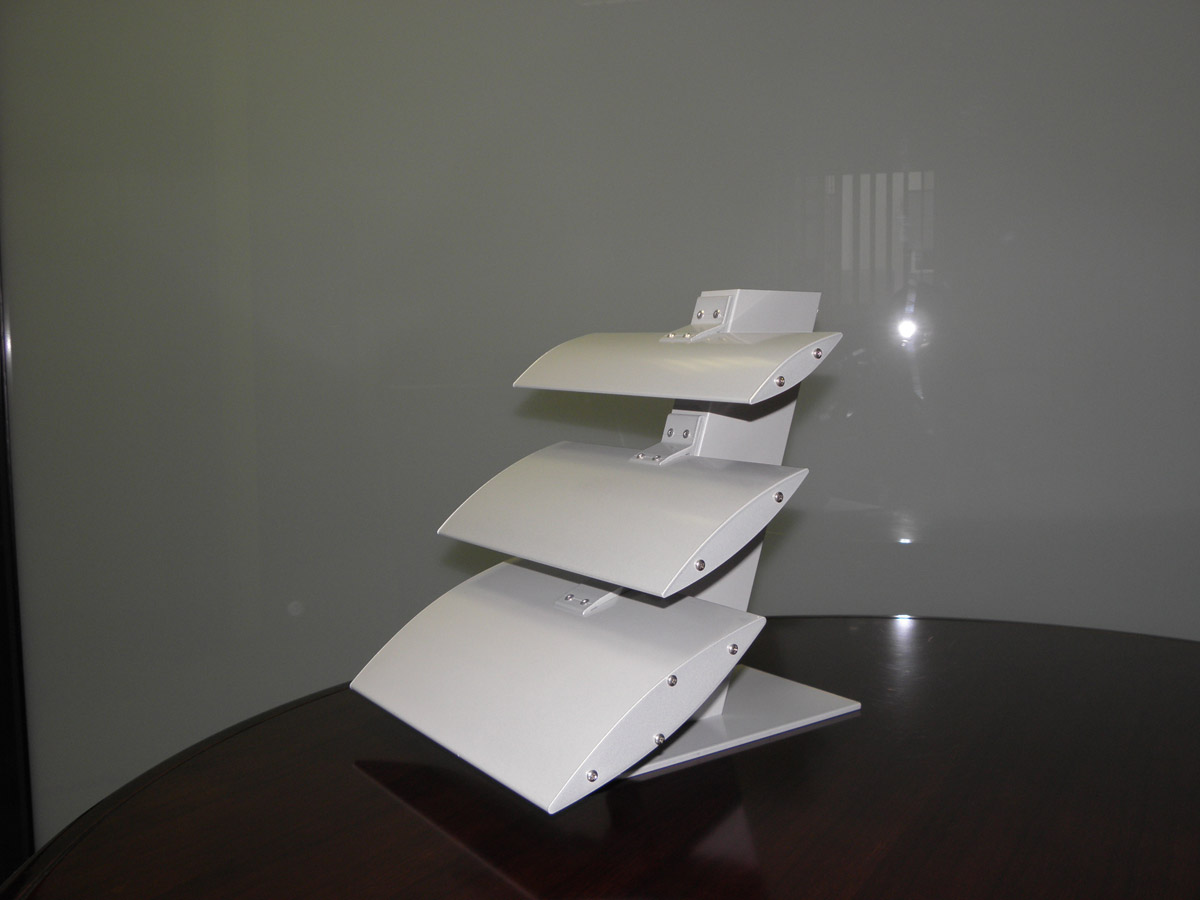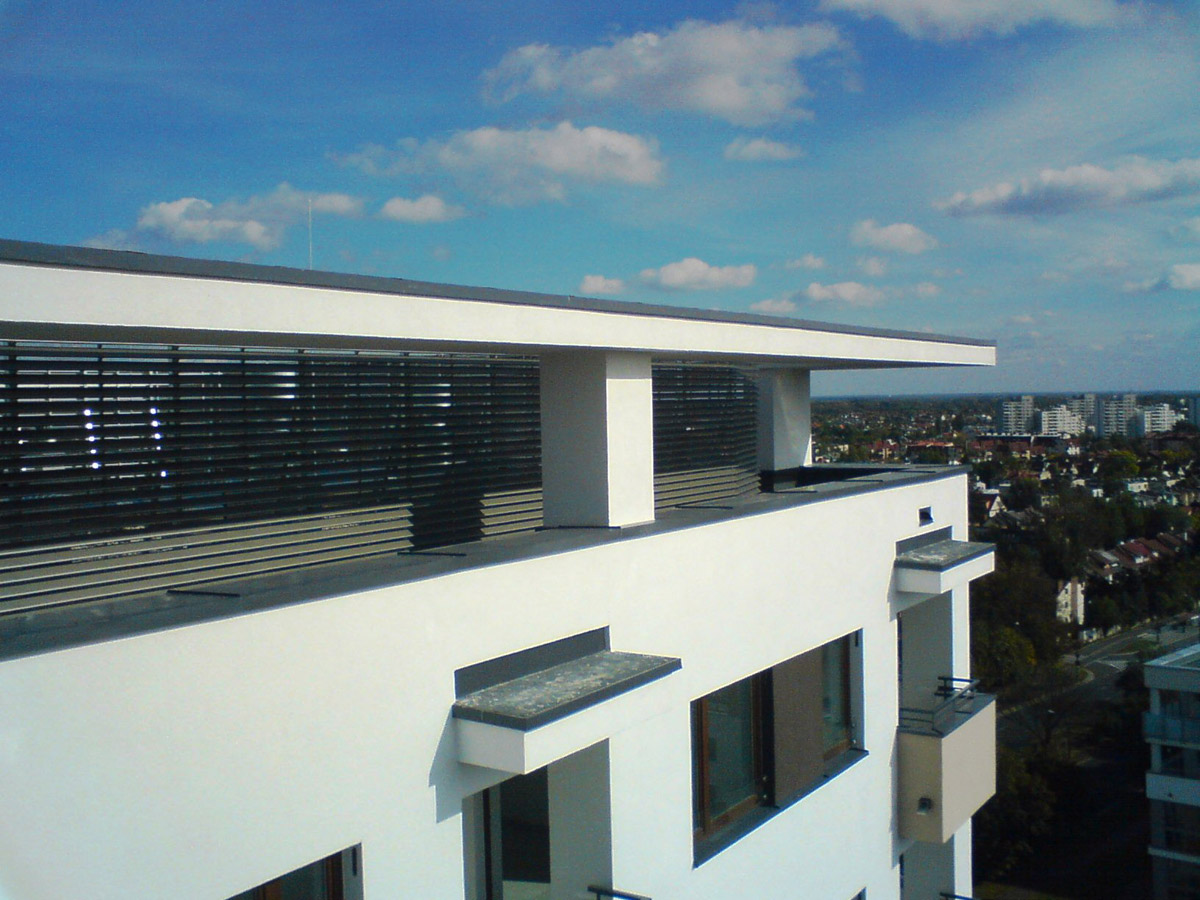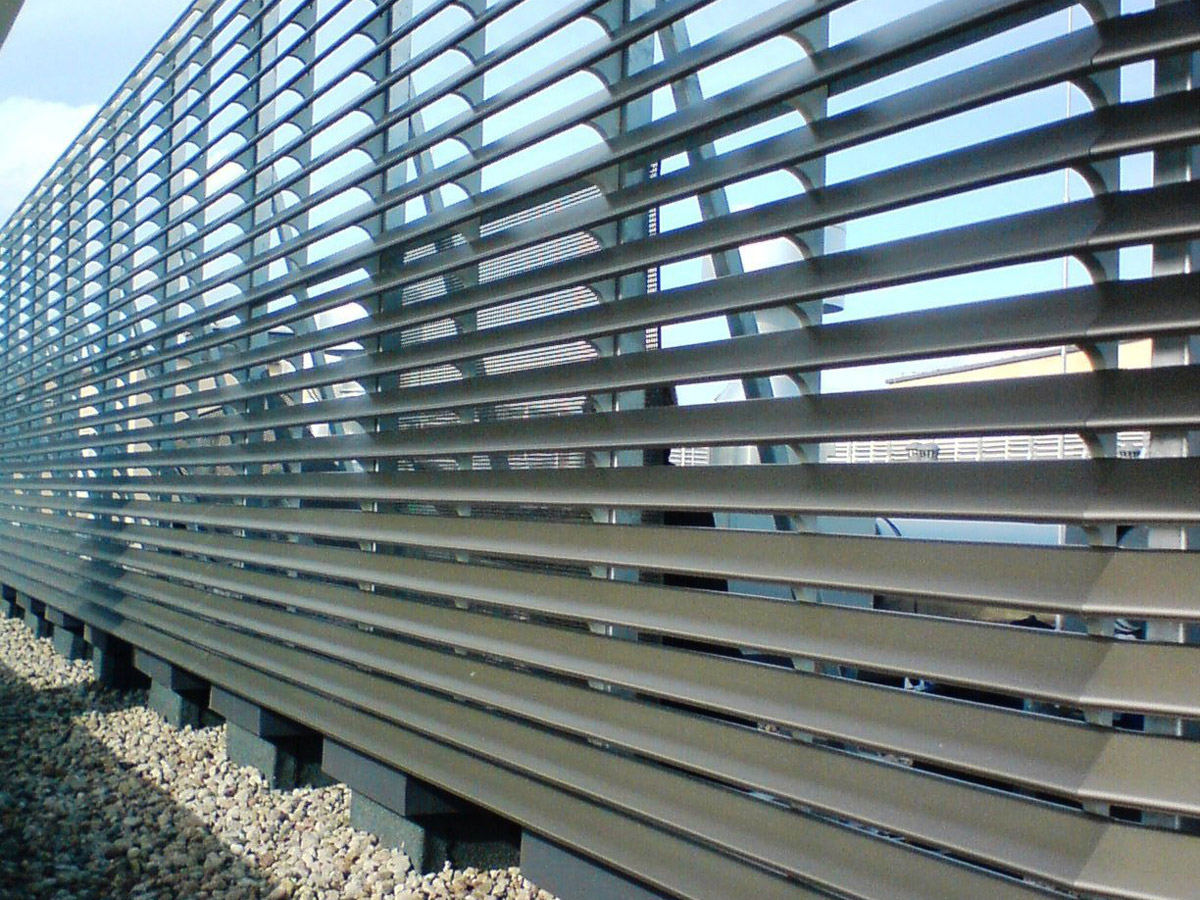 Lamellas made of aluminum profiles can be oval or flat and are available in the following dimensions:
od 100 mm do 300 mm (oval)
od 50 mm do 150 mm (flat)

Angle of inclination range in clamps:
od 00 do 45 - oval
od 00 do 60 – flat
Blinds are protected with a powder coating . The whole RAL range is available (app. 200 colors).
AL.-TECHNIKA renders services concerning technical consultancy both on designing and executor stage JOIN US!